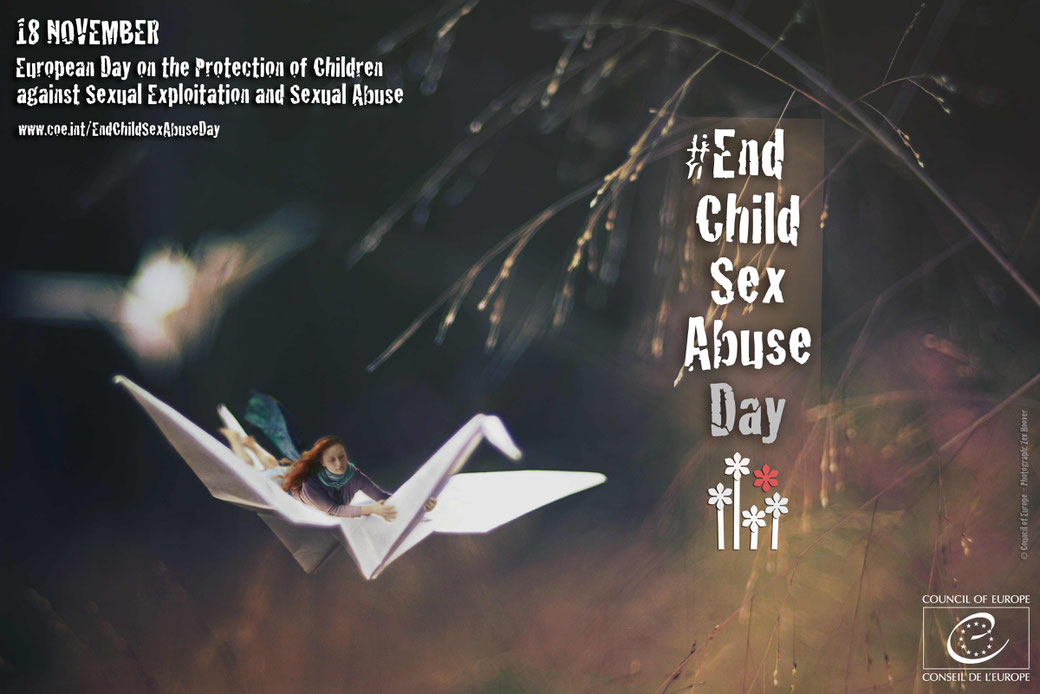 Sexual exploitation and sexual abuse of children is a topic that many people find difficult to speak about. It can happen online, on a phone, on the streets or through a webcam, at home or at school. It can be inflicted by someone in the child's circle of trust or even a complete stranger and can cause lifelong damage to the child's physical and mental health.
The Council of Europe's ONE in FIVE Campaign to stop sexual violence against children brought home the notion that many children are affected, many are at risk of being abused, and that protecting our children is an urgent imperative. Last year saw the launch of an annual European Day to continue awareness-raising efforts and to encourage outreach initiatives across our 47 member States. This Day of concerted action is on 18 November.
The Conference of INGOs fully supports this initiative to raise public awareness and to promote the ratification and implementation of the Lanzarote Convention - a unique legally-binding instrument that obliges Parties to criminalise all forms of sexual abuse of children and spells out the ways to fight it.
Initiatives by the Conference of INGOs in support of the Day:
 European Day webpage